Conference General Chairs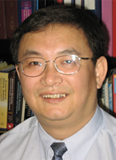 Prof. Chun-Yi Su
Concordia University, Canada
Dr. Chun-Yi Su received his Ph.D. degrees in control engineering from South China University of Technology in 1990. After a seven-year stint at the University of Victoria, he joined the Concordia University in 1998, where he is currently a Professor of Mechanical and Industrial Engineering and Honorary Concordia University Research Chair. His research covers control theory and its applications to various mechanical systems, with a focus on control of systems involving hysteresis nonlinearities. He is the author or co-author of over 500 publications, which have appeared in journals, as book chapters and in conference proceedings. He has been identified as Highly Cited Researchers from Clarivate since 2019.
Dr. Su has served as Associate Editor for several journals, including IEEE Transactions on Automatic Control, IEEE Transactions on Control Systems Technology, IEEE Transactions on Cybernetics, and several other journals. He is a Distinguished Lecturer of IEEE RA Society. He served for many conferences as an Organizing Committee Member, including the General Chairs and Program Chairs.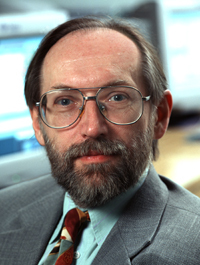 Prof. Witold Pedrycz
Department of Electrical & Computer Engineering University of Alberta, Edmonton, Canada
Dr. Witold Pedrycz (IEEE Life Fellow) is Professor and Canada Research Chair (CRC) in Computational Intelligence in the Department of Electrical and Computer Engineering, University of Alberta, Edmonton, Canada. He is also with the Systems Research Institute of the Polish Academy of Sciences, Warsaw, Poland. Dr. Pedrycz is a foreign member of the Polish Academy of Sciences and a Fellow of the Royal Society of Canada. He is a recipient of several awards including Norbert Wiener award from the IEEE Systems, Man, and Cybernetics Society, IEEE Canada Computer Engineering Medal, a Cajastur Prize for Soft Computing from the European Centre for Soft Computing, a Killam Prize, a Fuzzy Pioneer Award from the IEEE Computational Intelligence Society, and 2019 Meritorious Service Award from the IEEE Systems Man and Cybernetics Society.,His main research directions involve Computational Intelligence, fuzzy modeling and Granular Computing, knowledge discovery, pattern recognition, data science, knowledge-based neural networks among others.,Dr. Pedrycz is involved in editorial activities. He is an Editor-in-Chief of Information Sciences, Editor-in-Chief of WIREs Data Mining and Knowledge Discovery (Wiley), and Co-editor-in-Chief of Int. J. of Granular Computing (Springer) and J. of Data Information and Management (Springer).
Technical Program Committee Chair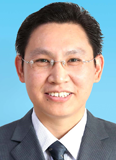 Prof. Jian Yao
Wuhan University, China
Jian Yao, born in December 1975, is from Lianyuan City, Hunan Province, China. Yao is a professor, Doctoral Supervisor, Distinguished Professor of "Chutian Scholar" Program of Hubei Province, Discipline Development Leader of the School of Remote Sensing Information Engineering of Wuhan University, a candidate of the National Major Talent Project A-type Youth Project, a member of the Strategic Talent Training Program of Changsha, a high-end talent of the 3551 Entrepreneurship and Innovation Program of Wuhan, a student of the Class 2019 of Baidu Alpha College, a leader of the Artificial Intelligence College of Guangdong Open University, director of the Artificial Intelligence Application Innovation Center of Guangdong Open University, dean of Research Institute of Desauto Technology (Shenzhen) Co., Ltd., Professor of Xiamen University of Aeronautics and Astronautics, distinguished researcher of Songhua River Thousand People Industry Research Institute, director of Wuhan University Computer Vision and Remote Sensing Lab (WHU-CVRS Lab), director of 3D Big Data Artificial Intelligence Innovation Research Center of Wuhan University, incumbent Member of the Chinese Society of Artificial Intelligence, member of the Computer Vision Professional Committee of the Chinese Computer Society (CCF), member of the Imaging Detection and Perception Committee of the Chinese Society of Image and Graphics, member of the Machine Vision Specialty Committee of the Chinese Society of Image and Graphics, member of 3D Vision Specialist Committee of the Chinese Society of Image and Graphics, member of the Big Data and Artificial Intelligence Working Committee of the Chinese Society of Surveying and Mapping, and director of the New Overseas Chinese Professionals Association of Hubei Province and Wuhan City. In April 2012, he was introduced to the School of Remote Sensing and Information Engineering of Wuhan University as a discipline development leader and has been a faculty member since then. He was invited as a specially-appointed professor of "Hubei Scholar" Program of Hubei in 2013. He has participated in many large-scale projects such as the EU's sixth and seventh framework plans, as well as cooperation projects with the International Atomic Energy Agency. In recent years, he has published over 150 papers on international journals including Pattern Recognition, Computer Vision & Image Understanding, International Journal of Robotics Research, IEEE Transactions on Image Processing, ISPRS Journal of Photogrammetry and Remote Sensing, IEEE Transactions on Geoscience and Remote Sensing (TGRS) and CVPR, applied for over 70 IPs and patents, with 30 authorized by the Chinese government. He has long been a reviewer of top journals and conference proceedings. After joining Wuhan University, Prof. Yao has established the WHU-CVRS Lab, which now consists of four advisors, one postdoctoral fellows, 30 PhDs and master students. Prof. Yao has chaired a series of research projects at national and provincial levels, including national key research programs, programs of the 973 Project, and the National Natural Science Fund. Meanwhile, in collaboration with well-known enterprises like Tencent, Huawei and Alibaba, he has initiated a range of joint research programs and talent training projects. Currently, the main research directions include: computer vision, artificial intelligence, robot technology, high-precision map, SLAM, navigation and positioning, unmanned driving, 3D technology, VR / AR, etc.
Publication Chair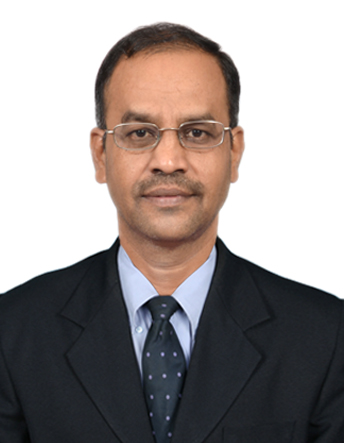 Prof. NAGARAJA G.S.
Dept of CSE, RV College of Engineering, Bengaluru-560059, India
Dr. Nagaraja G.S obtained his Graduate degree in Computer Science and Engineering, Post Graduate degree in Master of Engineering and Doctoral degree in Computer Science and Engineering. Dr Nagaraja G.S, is presently working as Professor and Associate Dean in the department of Computer Science and Engineering, R.V. College of Engineering, Bengaluru-59. He has 27+ years of Teaching and 18+Years of Research experience in computer network and its related domains as-well. His research interests include Computer Organization, Computer Architecture and its applications, Computer Networks, Networks Management, Storage Optimization, Wireless Networks, Cloud computing, Parallel processing, High Performance Computing, Routing and Switching, Protocol Design and Multimedia Communications. Currently Dr Nagaraja is teaching PG/UG students, guided 08 PhD students and supervising 05 Research scholars under VTU. Completed a major research project sanctioned by the University Grant Commission Titled "Effective Multimedia Information retrieval using Indexing Technique" during the tenure of 2012-2015. Completed a Research project "Solar Ironing Cart "sanctioned by National Institute of advanced studies IIsc, Bangalore collaboratively with EEE Department for the academic year-2020. Completed a Collaborative development project on Silkworm Seed production sanctioned by Central Silk Board-2021. He has published 07 papers in book chapter, 67 papers in an International Journals, presented 37 papers in an International conferences and 22 papers in National conferences. He has delivered many technical talks in different engineering colleges with the theme of CCNA modules, Research Methodology, Computer Communications, Mobile App Design and Development, Routing and Switching, Cloud Computing, Cyber Security, 5G Security issues and Technologies, IoT Protocols, Research challenges in Cloud Security and trust management, Cyber security and Writing Quality papers.
Technical Program Committee Members
Prof. Aslina Baharum, User Experience Research Lab (UXRL), Universiti Malaysia Sabah (UMS), Malaysia
Prof. Marina Yusoff, Faculty of Computer and Mathematical Sciences, Universiti Teknologi MARA (UiTM), Selangor, Malaysia
Prof. Noreddine Gherabi, Sultane Moulay Slimane University, ENSA Khouribga, Morocco
Prof. Nagaraj Ramrao, Mohan Babu University, India
Assoc. Prof. Cheng-Yuan Ho, Asia University, China
Assoc. Prof. M.Vijayalakshmi, Thiagrajar College of Engineering, India
Assoc Prof. P. C. Srinivasa Rao, Koneru Lakshmaiah Education Foundation, India
Assoc. Prof. Rajeev Tiwari, University of Petroleum and Energy Studies, India
Assoc. Prof. LLULLUY NUÑEZ DAVID, Civil Association University Of Sciences And Humanities Uch, Peru
Assistant Professor Asif Khan, Integral University, India
Assistant Professor Neha, PDM University, Bahadurgarh, India
Dr. Ariffin NOR HAPIZA, Information System Department, Universiti Teknologi Mara, Selangor, Malaysia
Dr. Attlee Munyaradzi Gamundani, Namibia University of Science and Technology, Namibia
Dr. Azim Zaliha Abd Aziz, Faculty of Informatics & Computing, Universiti Sultan Zainal Abidin, Malaysia
Prof. N.Rajathi, Kumaraguru College of Technology, India
Prof. Rajesh S. Bansode, Thakur College of Engineering and Technology, India
Prof. Sandeep Saxena, Galgotias College of Engineering and Technology Greater Noida, India
Prof. Said Fathy EL-Zoghdy, Menoufia University, Egypt
Prof. Vijayakumar v varadarajan, Noble International University, India
Assoc. Prof. Sahil Verma, Lovely Professional University, Phagwara, India
Assis Prof. Md Khaja Mohiddin, Bhilai Institute of Technology Raipur, India
Assis Prof. Omar DIB, Wenzhou-Kean University, China
Dr. Dimitrios Kollias, University of Greenwich, UK
Dr. Muhammad Aslam, Wuhan University, China
Dr. Prateek Saurabh Srivastav, Institute of Microelectronics of Chinese Academy of Sciences (IMECAS), China
Dr. Wan Nor Shuhadah Wan Nik, Universiti Sulatan Zainal Abidin, Terengganu, Malaysia